Enjoy Free Shipping on Orders over $50!
Philip Stein White Lizard Strap
$125.00 $70.00
In Stock | STYLE: 001-907-00090
Philip Stein 20 mm White Lizard Strap, Fits Size 2, 200, 42, or 22 Large Signature & Round, extra long

Simply breathtaking, this Philip Stein strap is bound to give you the look and feel of a warm summer's day. Molded in lizard skin, this strap is a bright white hue that glistens against the texture of the leather, and a stainless steel buckle will seamlessly keep this piece in place as it dances on your wrist. For size 2, 200, 42, or 22 timepieces, this 20 mm strap is suitable for watches in the Signature or Classic collections. Delight your Philip Stein watch with a touch of timeless beauty.

SVS Fine Jewelry is a proud authorized dealer of the Philip Stein Watch Collection. Please note all clearance Philip Stein products are final sale.... *Prices are subject to change based on fluctuations in metal prices and currencies
General Details:
Ships Tomorrow (cutoff time was 4:00 pm EST)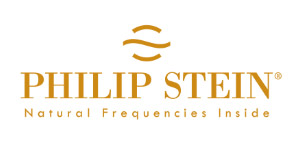 www.philipstein.com
Philip Stein Watch
Founded in 2002, the Philip Stein Company has brought an innovative outlook to the world of luxury products. By integrating Frequency Technology in the company's extensive collection of watches, Philip Stein has successfully combined the principles of overall wellbeing with a distinctive watch design. As the Philip Stein Company continues its research into this life-changing technology, Will and Rina remain eager and committed to developing products that will enhance people's quality of life.
Do you have questions about Philip Stein White Lizard Strap?
Please send us a message and our staff will be happy to help you with whatever questions you may have.