Enjoy Free Shipping on Orders over $50!
John Hardy Chain Collection Classic Chain Necklace
$890.00
In Stock | STYLE: 001-601-02121
John Hardy Chain Collection Classic Chain Necklace

Artisan-crafted in Bali since 1975. Through powerful design, dramatic detail and inspiring meaning, John Hardy jewelry collections represent the pinnacle of craftsmanship and quality. John Hardy's iconic Classic Chain Collection is a symbol of eternal human connection and community bond.
- Sterling Silver
- Necklace measures 6.5 mm wide
- Pusher Clasp

SVS FINE JEWELRY IS A PROUD AUTHORIZED DEALER OF JOHN HARDY DESIGNS.
Each John Hardy piece is inspired by Bali and its time-honored jewelry-making traditions, Canadian artist John Hardy established an artisan collective in 1975 dedicated to creating one-of-a-kind jewelry and preserving the rich heritage of Bali. For over 40 years artisans have committed to making handcrafted jewelry with techniques passed down for generations, using vetted suppliers to ensure both diamonds and gemstones conform to high ethical standards, as well as reclaimed silver and gold.

John Hardy crafts their jewelry by hand, one piece at a time, through a unique 8-step process starting with a hand-sketched and watercolor design, followed by a wax carving and master casting of the piece, and ending with the hand-setting of each gemstone. John Hardy is known for bold designs and meticulous attention to details, seen in their iconic Classic Chain bracelet, which takes one artisan four days to weave by hand. Over the years, they have stayed true to the authentic jewelry-making techniques of the Balinese royal courts— chain-weaving, hand-hammering precious metals, carving intricate back-grille scenes inspired by nature, and the textured jawan motif, traditionally found in the decoration of sacred objects. Each one-of-a-kind piece is imbued with meaning through powerful design and dramatic details.

Warranty and Repair Information, please contact repair@johnhardy.com directly for instructions on sending your John Hardy piece in for service or call John Hardy Client Care team at 888-838-3022.... *Prices are subject to change based on fluctuations in metal prices and currencies
General Details:
Ships Today (if ordered by 4:00 pm EST)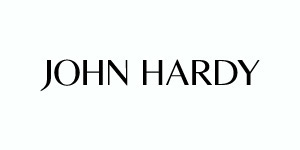 John Hardy
About John Hardy

Established in Bali in 1975, John Hardy is dedicated to the creation of ultimate beauty through artisan handcrafted jewelry. Our master artisans honor original craft through the perfection of modern design, creating timeless one-of-a-kind pieces that are brilliantly alive.

Each of John Hardy's distinctive collections conveys evocative symbolism and honors the transmission of creative energy from the artist to the wearer. Since inception, the company has been deeply rooted in the essential values of community, artisanship and sustainability.
Do you have questions about John Hardy Chain Collection Classic Chain Necklace?
Please send us a message and our staff will be happy to help you with whatever questions you may have.