Enjoy Free Shipping on Orders over $50!
Rony Tennenbaum Wedding Band
$1,350.00
In Stock | STYLE: 001-465-00221
Rony Tennenbaum WED Collection - 14K Yellow Gold Split Solitaire with 0.15ct Round Diamond*Prices are subject to change based on fluctuations in metal prices and currencies
General Details:
Ships Tomorrow (cutoff time was 4:00 pm EST)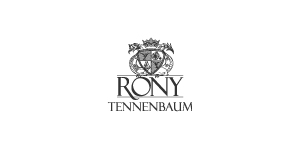 ronytennenbaum.com
Rony Tennenbaum
"I am an avid believer that everyone has a natural birth right to wed anyone they choose, under their own personal belief system and confess their love to one another before the world in any manner. In turn, I believe that society has an obligation to accept every union, commitment, partnership, marriage equally without prejudice or judgment." - Rony Tennenbaum

EcoGold

Gold is one of the most valuable, recyclable resources on earth. It is our responsibility to choose an eco-friendly means by which to attain it. We offer most our jewelry made from what we call EcoGold. The key to our EcoGold is to use and recycle gold from the Earth's existing metal supply. WE DO NOT PURCHASE any of our gold from mining companies. 30 tons of mine waste is generated for every ounce of open pit gold that is manufactured.

EcoGold is .9999 pure fine gold mixed from existing metal supplies with eco-friendly alloys. Our EcoGold promotes both moral and social responsibility, offering a more earth-friendly means by which we can still enjoy the luxury of adorning ourselves with this precious metal. By making use of Earth's existing metal supply, we can continue to make a difference day by day preserving the earth's natural resources and protecting both wildlife and human rights.

We feel GREAT about our EcoGold and so should you!

Over the past two decades we have seen a decline in manufacturing in the US. As off shore labor has taken over a good portion of most industries, the jewelry industry has been hurt very badly. Majority of product today is made either in China or India.

At Rony Tennenbaum we wanted to change that philosophy. We believe jobs should be brought back where they belong in the USA. We are committed to manufacturing most of our gold products within United States borders and keep the jobs here. We are very proud to be the beginning side of a trend that will help turn our economy to where it belongs and put the Un
Do you have questions about Rony Tennenbaum Wedding Band?
Please send us a message and our staff will be happy to help you with whatever questions you may have.