Enjoy Free Shipping on Orders over $50!
"Where this life there is love" Pendant/Charm
$570.00 $285.00
In Stock | STYLE: 001-600-01020
Heather Moore Size 6 (3/4" x 7/8") Silver Oval, Unframed, with a 14K Rose Gold Raised Open Hollow Heart. Stamped with "Where There Is Life There Is Love" in Sans, Serif, Lc Sharp, Lc Script, Upper Script Graffiti font.

CH101667S.50623... *Prices are subject to change based on fluctuations in metal prices and currencies
General Details:
Ships Tomorrow (cutoff time was 4:00 pm EST)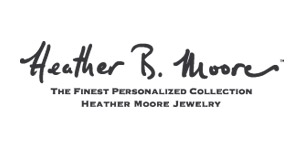 Heather Moore Personalized Jewelry
Heather Moore Jewelry is based on the idea that everyone has something in his or her life to celebrate. You will have an opportunity to document your milestones and inspirations as well as who, what and where is important to you. Our tag line is "Cherish Who You Are," and that is exactly what we want you to do. Each piece is hand stamped with your story- making this the most personalized jewelry you can design and wear.
Do you have questions about "Where this life there is love" Pendant/Charm?
Please send us a message and our staff will be happy to help you with whatever questions you may have.