Enjoy Free Shipping on Orders over $50!
ALOR Men's Necklace
$225.00
In Stock | STYLE: 001-322-00188
ALOR 'Gents Jewelry' 18K Yellow Gold, Stainless Steel, and Yellow Stainless Steel Cable necklace. 22" Imported

ALOR jewelry and timepieces are guaranteed under normal usage against all defects in workmanship and materials for a period of three (3) years from the date of purchase provided the timepiece was purchased from an authorized ALOR dealer.
The warranty DOES NOT cover:

Leather or material strap, metal bracelet, clasp, crystal, crown or case.
Damage resulting from accident, misuse, abuse or negligence (scratched or cracked case or crystal, damaged crown, etc.).
Regular maintenance service.
Damage caused by moisture, unless the watch bears the engraving "water-resistant" on the back of the case.

The warranty will be automatically voided where the watch/jewelry is:

Serviced by anyone other than an authorized ALOR Service Center.
Modified in any manner such as adding diamonds on a bezel or engraving.
Purchased from anyone other than an authorized ALOR dealer

For the continued enjoyment and pleasure from the timepiece and to ensure optimum functioning, customers should always have the timepiece serviced by an authorized ALOR Service Center, a list of which can be found in the International Guarantee booklet accompanying the timepiece, and should have the timepiece serviced at least every 18 – 24 months at an authorized ALOR Service Center. ALOR reserves the right to discontinue the production of the replacement parts for any model after a period of five (5) years from date of introduction of the model. All warranty services must be performed by an authorized ALOR Service Center and will require presentation of a valid proof of purchase.... *Prices are subject to change based on fluctuations in metal prices and currencies
General Details:
Ships Today (if ordered by 4:00 pm EST)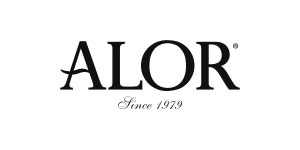 www.alor.com
ALOR Fine Jewelry
California born fine jewelry and watch brand, ALOR, is the leading global designer and manufacturer of luxury stainless steel cable and 18 karat gold jewelry. ALOR combines casual simplicity with high fashion elegance for the contemporary woman with 18 karat gold, diamond and signature cable designs that are a result of a three decade old establishment. Designer and Chairman Jack Zemer and his wife, ALOR President, Sandy Zemer have created an artful collaboration of timeless yet modern pieces in their family business devoted to women.
Do you have questions about ALOR Men's Necklace?
Please send us a message and our staff will be happy to help you with whatever questions you may have.