Enjoy Free Shipping on Orders over $50!
Casio G-Shock Women's Tough Solar Gold Tone Baby-G Watch
$170.00
In Stock | STYLE: 001-613-01000
Casio G-Shock Women's Tough Solar Gold Tone Baby‑G Watch

From the BABY-G G-MS lineup of watches for the active and sophisticated woman of today comes a selection of new metal and resin models. The overall sharpness of these designs comes from cases, bezels, and buckles made of solid metal, and the metallic look of the hour markers. Resin bands create an adult casual fashion look.
In addition to the simple white-and-silver model, this lineup also features a feminine pink gold bezel in combination with a white, or black. A new structure makes it possible to create a watch with a smaller face and thinner case, for a timepiece that fits right in for work and leisure time. Function-wise, these models feature World Time, Tough Solar, LED light and more.The cool designs and essential features of these models provide constant support for the active woman throughout the entire day.
Features:
- Solar Powered
- 100M Water Resistant
- LED Light
Specifications:
- Case / bezel material: Resin / Stainless steel
- Resin Band
- Neobrite
- Shock Resistant
- Mineral Glass

SVS FINE JEWELRY IS A PROUD AUTHORIZED DEALER OF CASIO JEWELRY.

Casio's corporate creed is "creativity and contribution." It expresses the company's commitment to contributing to society by offering the kind of original, useful products that only Casio can.
Products with innovative functions assist people in their daily lives and keep society moving forward. They also bring joy to people and help to create new culture. When even a single new product is widely adopted, whole new markets develop, and this in turn fosters growth in related industries. This is the story of Casio's contribution to society-innovative products enhancing people's lives.

CASIO Timepiece Limited Warranty

This warranty is valid only for service in the country of purchase. This product, except consumables or articles with limited resistance (e.g. battery, band, case), is warranted to the original purchaser to be free from defects of quality at the time of delivery for a period of one year from the date of purchase ("warranty period"). During the warranty period, and upon proof of purchase, the product will be repaired using CASIO reconditioned replacement parts or the product will be replaced with the same or a similar reconditioned replacement model within a reasonable period of time. To obtain these warranty services, please take or send the product, postage paid, with a copy of your sales receipt or other proof of purchase that shows the date of purchase, to a CASIO Service Center or the store where purchased. There will be no parts or labor charge to you for valid warranty services. Due to the possibility of damage or loss during shipping, it is recommended when sending the product for service that you package the product securely and send it insured, return receipt requested.
The customer shall NOT have any claim under this warranty for repair or adjustment expenses if:
(1) The problem is caused by improper, rough or careless treatment;
(2) The problem is caused by a fire or other natural calamity;
(3) The problem is caused by improper repair or adjustment made by anyone other
than a CASIO service center;
(4) The case, band, glass or battery is damaged or worn;
(5) The proof of purchase is not presented when requesting service; or
(6) The warranty period has expired.... *Prices are subject to change based on fluctuations in metal prices and currencies
General Details:
Ships Tomorrow (cutoff time was 4:00 pm EST)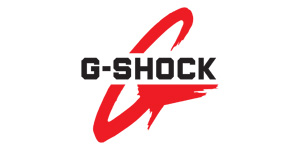 G-Shock and Baby G Watch
For 30 years Casio G-Shock digital watches are the ultimate tough watch. Providing durable, waterproof digital watches for every activity.
Do you have questions about Casio G-Shock Women's Tough Solar Gold Tone Baby-G Watch?
Please send us a message and our staff will be happy to help you with whatever questions you may have.