Enjoy Free Shipping on Orders over $50!
The Forevermark Tribute Collection Diamond Necklace
$1,698.00
In Stock | STYLE: 001-220-01234
The Forevermark Tribute™ Collection Diamond Necklace with a .31ct round diamond, length 16"

This pendant features a 0.31ct Forevermark diamond.

SVS FINE JEWELRY IS A PROUD AUTHORIZED DEALER OF FOREVERMARK TRIBUTE JEWELRY.

The Forevermark Tribute™ Collection pays tribute to what makes her the incredible woman she is. The multiple diamonds represent her unique qualities – her independence, her tenderness, her determination, her passion – her individual style, and the depth of her personality.
Featuring multiple Forevermark diamonds in different shapes and various precious gold metals within an assortment of stackable rings, pendants, and drop earrings, the collection is the perfect gift for someone special or for yourself to celebrate a milestone, memorable occasion, or just because.
Each piece in the Forevermark Tribute™ Collection features beautiful, rare and responsibly sourced Forevermark diamonds. Forevermark goes beyond the standard 4Cs to individually select only those diamonds of the utmost quality and beauty.... *Prices are subject to change based on fluctuations in metal prices and currencies
General Details:
Ships Tomorrow (cutoff time was 4:00 pm EST)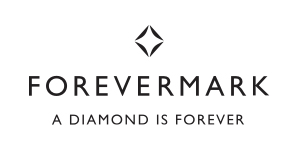 www.forevermarkdiamond.com
Forevermark Jewelry
Forevermark® is a diamond brand from the De Beers group of companies. Forevermark diamonds are the world's most carefully selected diamonds .

Each Forevermark® diamond comes with a promise, that it is beautiful, rare and responsibly sourced. Proof of this promise lies at the heart of every diamond: a unique inscription, invisible to the naked eye.

Less than one percent of the world's diamonds are eligible to be inscribed as Forevermark®.

Diamonds that are eligible to become Forevermark are sent to the Forevermark Diamond Institute in Antwerp, Belgium, the internationally renowned center of diamond excellence. As part of the De Beers group of companies, our experts draw on cutting-edge bespoke technology and grading processes, as well as 125 years of diamond expertise, to carefully inspect every diamond, going beyond the technical qualities of the 4Cs to hand-pick only those diamonds that are truly beautiful.

Only once a diamond's provenance and quality are confirmed can it receive the Forevermark inscription - a symbol of our promise. The Forevermark inscription consists of a unique identification number and the Forevermark icon.The inscription is 1/20th of a micron deep - 1/5000th the depth of a human hair - and is placed on the table facet of the diamond, using confidential, proprietary technology developed by the De Beers group of companies.

Invisible to the naked eye, our inscription is not only proof that each diamond is beautiful, rare and responsibly sourced, but also allows you to register your diamond for extra assurance.
Do you have questions about The Forevermark Tribute Collection Diamond Necklace?
Please send us a message and our staff will be happy to help you with whatever questions you may have.