Enjoy Free Shipping on Orders over $50!
Simon G. Vintage Explorer Collection White Gold & Diamond Ring
$3,146.00
In Stock | STYLE: 001-420-00668
Simon G. "Vintage Explorer Collection" Right Hand Ring. 18K White Gold with 0.77Cttw Round Diamonds. Size 6.5
This gorgeous Simon G pave set diamond ring features round brilliant cut diamonds, .77cttw

SVS FINE JEWELRY IS A PROUD AUTHORIZED DEALER OF SIMON G. JEWELRY.

What makes Simon G. special lies not only in its stunning designs, but also in the careful attention to the detail. Just like any relationship, it's all the little things that add up to the big picture. When it comes to quality, Simon G. spares no expense. The jewelry is built to last a lifetime and beyond.

Each Simon G. piece we sell comes with a Certificate of Authenticity guaranteeing that the jewelry purchased has been designed and manufactured by Simon G. Jewelry. Simon G. designs are produced with superb attention to details in Simon G. Jewelry's family owned and operated facilities. Each "piece" of Simon G. Jewelry is crafted with commitment to the highest level of quality and then stamped with serial number and the Simon G. Jewelry logo. Each piece of Simon G. also comes with our lifetime nationwide warranty from Preferred Jewelers International, learn more here https://www.svsfinejewelry.com/pages/svs-lifetime-warranty-.... *Prices are subject to change based on fluctuations in metal prices and currencies
General Details:
Ships Today (if ordered by 4:00 pm EST)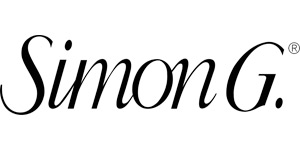 Simon G
When it comes to making beautiful jewelry, no detail is too small to be ignored. All micro-set diamonds are hand set, and then inspected by an experienced artisan using a microscope. This ensures that they reflect light brilliantly, and that no one has to worry about losing a single stone. Each detail is sharp, and every piece has its own unique look and feel. The way Simon G sees it, making an heirloom takes a little bit longer than just making jewelry.
Do you have questions about Simon G. Vintage Explorer Collection White Gold & Diamond Ring?
Please send us a message and our staff will be happy to help you with whatever questions you may have.