Enjoy Free Shipping on Orders over $50!
Charriol Celtic Collection Bangle
$205.00 $143.50
In Stock | STYLE: 001-350-01116
Celtic bracelet - Bangle - Pink PVD 6mm stainless steel cable with stainless steel end caps. Size Small 6.1

The original Celtic bracelet design, comprising a simple cable of twisted metal with ornamentation at the end points, is thought to be thousands of years old. CHARRIOL's additions come in arresting shades of blue and stainless steel, bronze and gold, or black and gold, or more masculine shades of black and stainless steel.

Celtic bangles encompass finely woven signature cables finished with a semi-precious stone, or a matching stainless steel or colored end-piece. It's effortless style to be worn by brave modern men and women everywhere.... *Prices are subject to change based on fluctuations in metal prices and currencies
General Details:
Ships Today (if ordered by 4:00 pm EST)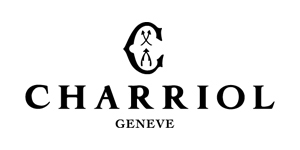 Charriol Jewelry
Charriol is a global prestige brand of luxury timepieces, fine jewellery and accessories including fragrance, sunglasses and leather goods based in Geneva, Switzerland.
Do you have questions about Charriol Celtic Collection Bangle?
Please send us a message and our staff will be happy to help you with whatever questions you may have.