Enjoy Free Shipping on Orders over $50!
Bronzallure Romanze Shiny Arrow Bangle
$169.00
In Stock | STYLE: 001-350-01149
18k rose gold plated Bronzallure bangle. Double headed arrow with white CZ.

Dart an arrow to love! Gift and be gifted, and dare to speak the language of feelings. Reminiscent of Cupid's reknowned arrow, this bangle features our iconic Golden Rosé, the proprietary 18KT rose gold plated blend: flawless, sheer and affordable, it is enriched with details in either lumionous white cubic zirconia, or magnetic black spinel. Our jewelry is a feast for the eyes and the ideal purchase, anytime of the year. From a self indulgence to a present for your discerning beloved one, celebrate your special moments and love with jewelry that is authentic, Made in Italy and offers the best quality and finishing with a casual-chic look and feel.... *Prices are subject to change based on fluctuations in metal prices and currencies
General Details:
Ships Today (if ordered by 4:00 pm EST)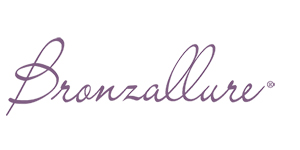 Bronzallure
Each Bronzallure jewel is designed for the pleasure of being worn: alone or in combination, so as not to go unnoticed, to play with color, for those seeking extraordinary, wearable jewelry.

A collection of true affordable luxury: necklaces, bracelets and accessories for a colorful life. An everyday jewel that stays close to the wearer, and to the admirer.
Do you have questions about Bronzallure Romanze Shiny Arrow Bangle?
Please send us a message and our staff will be happy to help you with whatever questions you may have.