Enjoy Free Shipping on Orders over $50!
Kendra Scott Edie Cuff Bracelet
$65.00
In Stock | STYLE: 001-350-01570
Kendra Scott Edie Rose Gold Cuff Bracelet In Abalone Shell
Bookended by two frameless oval stones, the Edie Rose Gold Cuff Bracelet in Abalone Shell is a staple for your stack. This timeless cuff bracelet can be worn anywhere and with anything, and even features an adjustable fit. If you're ever in doubt about how to accessorize, the Edie Rose Gold Cuff Bracelet will never let you down.

Product Details
• 14K Rose Gold Plated Over Brass
• Size: 2.3" circumference, 0.53"W
• Material: abalone shell

Material Highlight: Abalone Shell
Abalone Shell is the artful inner shell of a mollusk, whose hard, rock-like outer shell disguises the moody natural mix of blue and green underneath. Never dyed or enhanced in any way, Abalone Shell is one of nature's most dazzling materials.

SVS FINE JEWELRY IS A PROUD AUTHORIZED DEALER OF KENDRA SCOTT DESIGNS.
GENERAL CARE FOR YOUR KENDRA SCOTT PIECES:
Protect the plating of your jewelry by removing it when washing your hands, swimming, exercising, cleaning and before applying any kind of personal body product. Maintain your jewelry's shine by avoiding contact with agents such as soaps, perfume, lotion, makeup, hair & cleaning products, etc. Always wear your rubber or metal safety backs with your earrings to prevent loss.
The Kendra Scott jewelry pouch doubles as a safe haven for your jewelry's storage and a polishing cloth to keep it looking bright and shiny.
SPECIAL NOTE FOR ANY PIECES WITH RAFFIA & TASSEL CARE
Before wearing, please remove plastic tubes and fluff tassels. Due to the natural palm material of raffia, bending and fraying may occur. Avoid getting wet.... *Prices are subject to change based on fluctuations in metal prices and currencies
General Details:
Ships Tomorrow (cutoff time was 4:00 pm EST)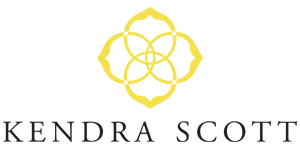 Kendra Scott
Designer, CEO and philanthropist, Kendra Scott started her company in 2002. The foundation of Kendra's success has been her innate ability to utilize natural stones and custom designed shapes. Kendra has created collections of timeless pieces that have won over loyal fans, media and celebrities alike. Today, the company continues to design and operate out of Austin, TX with a focus on Family, Fashion & Philanthropy. In the past 12 months, the company donated $1M and 50,000 pieces of jewelry while working with over 1,000 local and national organizations. What Matters to You, Matters to Us.
Do you have questions about Kendra Scott Edie Cuff Bracelet?
Please send us a message and our staff will be happy to help you with whatever questions you may have.